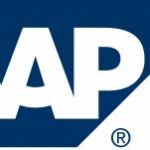 View the Output type settings in NACE
The NACE transaction is used to search the Output type related to a particular Application. Also you can create Procedures and assign any Outputs to them.

In general, I am using NACE to find a Printing form and the Driven program for the Output.
1) Run the transaction NACE
2) Select necessary Application type
3) Press the "Output types" button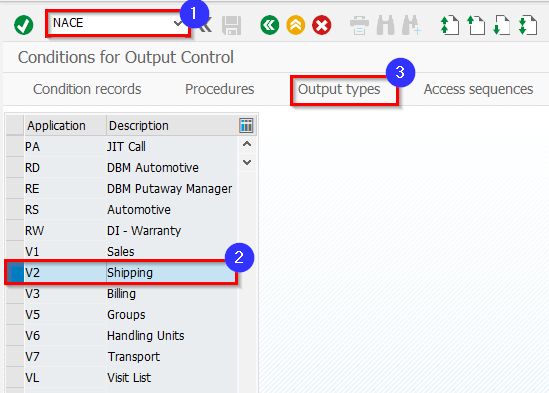 4) Select a necessary Output and press "Details"



View Output settings: General data,Default values, etc….
Output Types – table T685B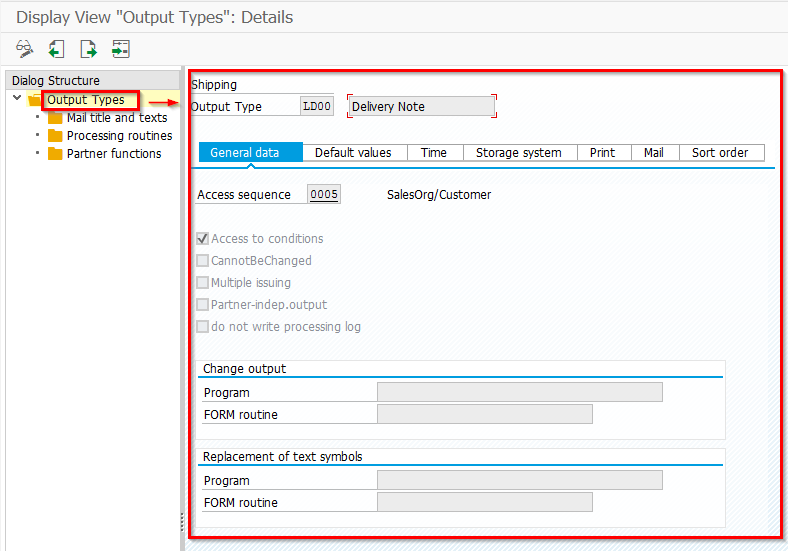 Mail titles and texts – table TNATI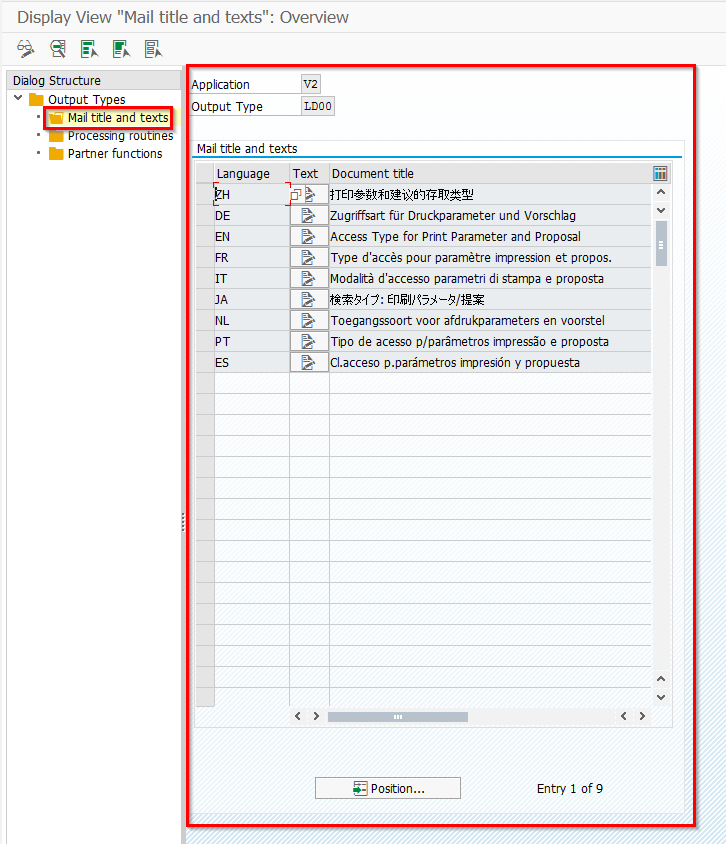 Processing routines – table TNAPR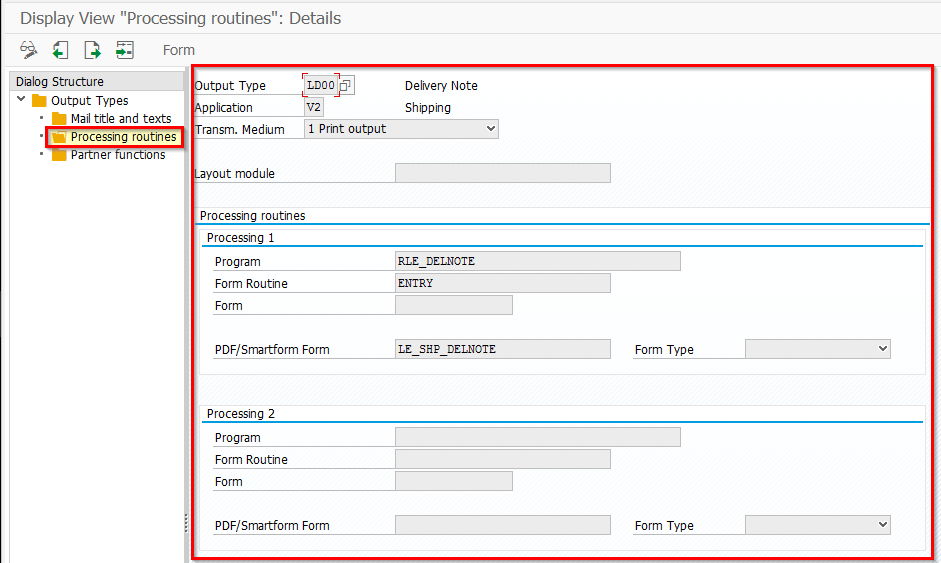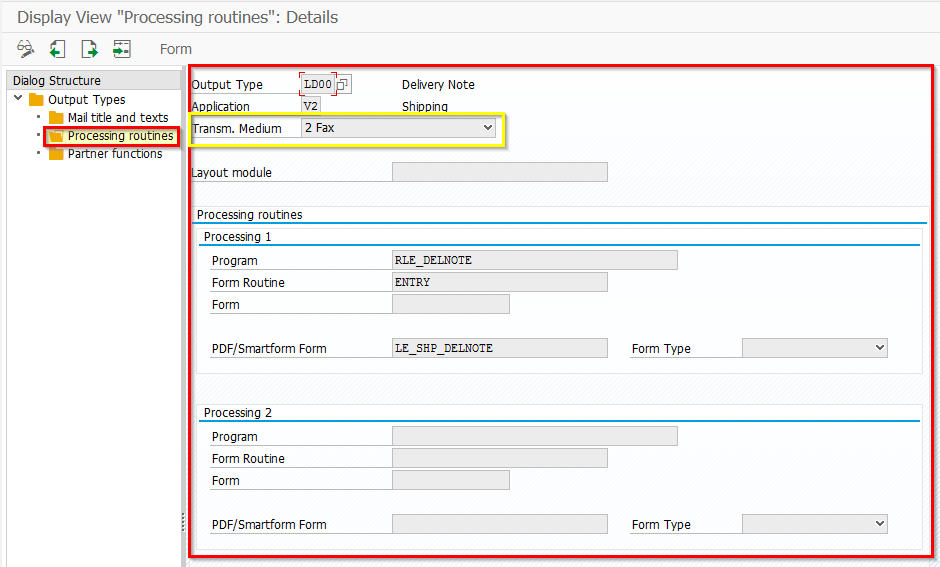 Partner functions – table TNAPN