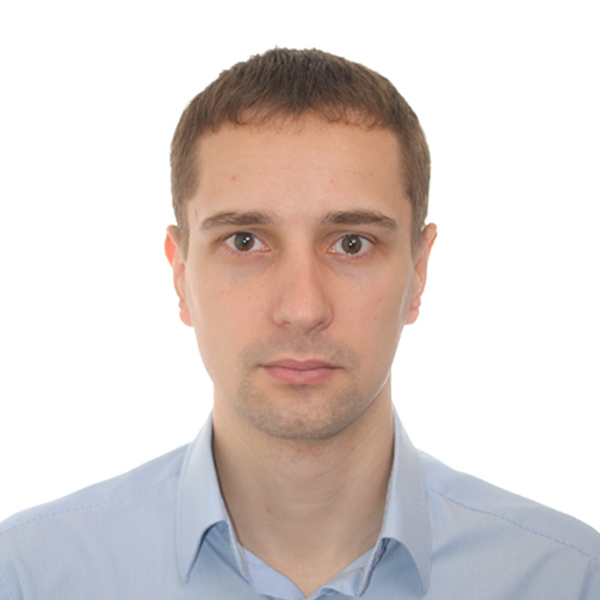 Andrii Marchuk
SAP CONSULTANT
Project Manager
Objective
Career in the Project Management, Consulting at Supply Chain area where I can grow professionally and further enhance my knowledge, skills and experience.
Profile
Experienced SAP MM/WM/SD Consultant / Project Manager. Over more 10 years of experience in SAP MM/WM/SD (which also include LE-3PL (EDI process + messaging)/ LE-SHP). 2+ full lifecycle SAP implementations. Deep knowledge of logistics business processes, strategic thinking with the ability to analyze complex situations and implement new ideas to improve business processes. Leading projects related to warehouse area. Conduct business process analysis with documentation (Business Blueprint). Perform system configuration & conduct process test. Coordinate control start of logistics operations in SAP. Resolve post go-live issues (Hyper care period) and completing post-implementation reviews. Implementation of best practices at warehousing area. Also I have knowledge in other SAP streams like PP, MFG, QM, EDI etc. because I backup some analysts and actively participate in cross stream issue resolution.
I have sufficient knowledge and experience of programming (coding) in VBA, Java, HTML+PHP+CSS, SQL, BASH. On a temporary basis I can perform a workaround solution up to main process or program would be fixed.
Career history
SAP SCM Consultant at Mettler-Toledo International, Inc Poland January 2017 – present time
SAP MM/WM Business Analyst (Project Manager) at "LLC Nestle Ukraine" November 2012 –  December 2016
Configuration and support of SAP WM, RF equipment, label printers, etc.;
Monitor IDOC failures and support resolution process;
Configure Shipping Point determination and Route determination;
Performing configuration enhancements for MM module (Purchasing, Inventory Management, Physical Inventory, and Invoice Verification) to meet the Business needs for the plant.
Tasks creation for ABAP developers;
Develop new printing forms SAPScript and SmartForms;
Development of documentation (Presentations, Manuals, Training materials, Quick Reference Guide);
Testing in SAP Solution Manager (SOLMAN); Performing FUT, MIT, MAT tests;
Work with SAP Business Intelligence (SAP Business Object Analysis, SAP Lumira), Crystal Report;
Providing 24/7 support for business critical processes; Ticket Handling;
Providing trainings for managers and operational specialists;
Project Support (communication with stakeholders, maintain configuration, user support);
Representative Projects:
Globe Landscape Simplification (GLS) migrate SAP ECC 6.0 to SAP S/4 HANA (in process, Go-live in November, 2016).
SAP WM implementation of two warehouses at Mivina(TM) factory (2 physical production locations).
VAM (Vendor Audit Module). Implementation of a custom developed module for a GR process control from vendors.
Re-design of Raw&Pack materials sales between affiliated company (plant).
Within SAP MM implemented customizing subcontracting scenario.
Business Integration Analyst at "LLC Technocom (Nestle)" December 2011 – November 2012
Support integration of SAP LE-WM on distribution center (DC) on Mivina(TM);
Implementing new business processes;
Implementing of best practices;
WM mapping new DC;
Conduct full SAP MM/WM training to end-users.
SAP WM Administrator at "LLC Nestle Ukraine" March 2007 – December 2011
Providing support SAP LE-WM on Distribution Centre;
Monitoring of SAP standard jobs, execute system health check;
Providing physical and system optimization of storage space;
Conducting regular WH inventories;
Documentation of the warehouse processes, development of guidelines and procedures;
Conducting SAP WM trainings for end-users;
Executing task for launching new distribution center from a scratch.
Education
Lutsk National Technical University (Master's Degree, Light Industry and Consumer Services) 2009 – 2010;
Lutsk National Technical University (Bachelor's Degree, Mechanical Engineering) 2004 – 2009;
School №3, Lutsk, Ukraine (High School) 1994 – 2004;
Language
Ukrainian, Russian – native; English – Professional working proficiency.
Skills
Professional: system problem solving, negotiation, presentation, coaching and analytical skills, team player, customer oriented.
Personal: I am 29 years old, married, communicative, loyal, open minded.
Last projects:
Globe Landscape Simplification (GLS) November 2015 – November 2016
This is project contains migration SAP ECC 6.0 to SAP S/4 HANA and several simplifications of system landscape such as three environments in to one MONO box.
At this project I am Market Project Team Lead for Nestle Ukraine & Moldova region and at the same time – SAP Consultant for MM / WM stream.
My responsibilities are:
Manage market project team and team results;
Prioritize task and build rolling plan for market team;
Monitor and execution tests like FUT, BPT, MIT, MAT;
Sign off tests;
Analyze project impact to market and define market requirements and concerns;
Introduce and provide knowledge transfer related to upcoming change impacts to the team;
Prepare training documentation and conduct training to Super-Users.
Vendor Audit Module (VAM) September 2014 – December 2014
Implementation of custom developed module for audit of Vendors and their production areas. This module in SAP WM provide that goods receipt (GR) not possible from all Vendors, but possible only from reliable Vendors which were audited and approved. This functionality is applied for raw (ROH) and packaging (ZPCK) materials. Project was cross-functional, related to MH, P2P and QM areas.
My responsibilities were:
Maintain system configuration in WM module;
Execute tests like FunctionalUnitTest, MarketIntegrationTest, MarketAcceptanceTest;
Organize and manage cross-functional activities and meetings;
Analyze business processes and define all business change impacts;
Prepare training documentation and conduct trainings for Super-Users and End-Users.
Mivina GLOBE implementation December 2011- February 2014
Implementation of GLOBE-SAP solution at Mivina factory at all process streams.
My responsibilities were:
DC landscape mapping and development;
Maintain system configuration in WM module (WM, Storage Types, Printers, RF-terminals, etc.);
Develop new printing form;
Cutover Preparation and data collection;
Execute tests like FunctionalUnitTest, MarketIntegrationTest, MarketAcceptanceTest, DayinLive Test;
Analyze business processes and define all change impacts;
Coordinate control start of logistics operations in SAP;
Prepare training documentation and conduct trainings for Super-Users and End-Users;
Post implementation support of system and users.
I developed a program (like mini SAP) with full logistical functionality (inbound, storage, outbound, inventory) to cover missing needs, such as information in the legacy system in terms of each pallet and Storage Bin (instead of total stock information). Program was written on EXCEL + Visual Basic and actively used more than 8 months till SAP implementation.
Also using this method, I write similar script to print Pallet Labels with unique SSCC and barcode. This logic was also used in SAP later.
Manager on Duty (MOD):
As a Manager on Duty I provide support 24/7 for business critical processes. This support service covers all SAP streams during non-working hours. In case of any issues I provide detailed analysis and resolution via Ticket or phone call. For example, common issues happen in WM: Resolve issue with TO, Delivery; SD: sales order, Pricing conditions, Invoice; PP: Production orders; MM: PO or PR issues; BJOBs.
My last certificates: 
Date:                 5-6 of April 2016
Name of the training:         Project Management Fundamentals
Area covered:             Project Management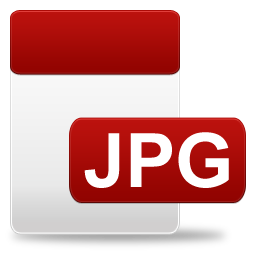 (Appendix 1)
Date:                 From March 8 till April 13, 2016
Name of the training:         Implementation of SAP S/4HANA
Area covered:             SAP HANA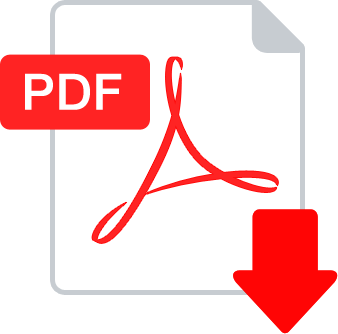 (Appendix 2)
Date:                 21-22 of September 2015
Name of the training:         Effective communications
Area covered:             Communication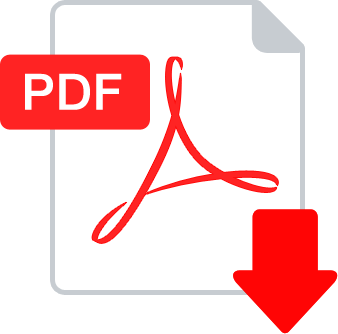 (Appendix 3)
Recommendation:
"When I just came to SAP world Andriy helped me with on-boarding period via knowledge transfer and support. He is a good mentor and professional SAP consultant. I can confirm that Andriy has deep knowledge of MM and WM modules, cross-functional processes and solutions; he is a good team worker and collaborator. In SAP migration project, where he is a Market Project Manager, he also recommended himself as a excellent team lead with strong leadership skills."
Iryna Cherednychenko (https://www.linkedin.com/in/iryna-cherednychenko-57151618)
Other (Hobbies, Interests)
I have my own SAP server where I can execute some tests, practice, etc;
Programming in VBA, HTML+PHP, SQL, Java. More than 7 years use *nix systems. I do projects with Arduino and Raspberry Pi.
Photography; Driving License with experience more 9 years.