Order Types represent business scenarios and are mostly selected by the user when creating the sales document. Sales Documents Types is a 2 character indicator.

Sales documents types are used in:
Pre – sales activities (inquiry /quotation).
Sales Order.
Sales Contract.
Customer Complaint.
Sales Document types are configured at:
IMG: Sales and Distribution > Sales > Sales Documents > Sales Document Header > Define Sales Document Types — transaction VOV8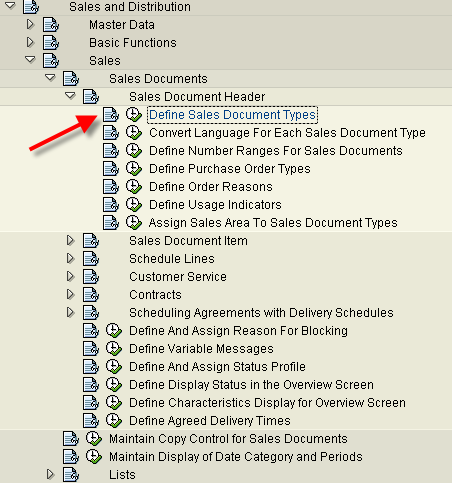 Lets look at settings for Order type OR (Standard Order).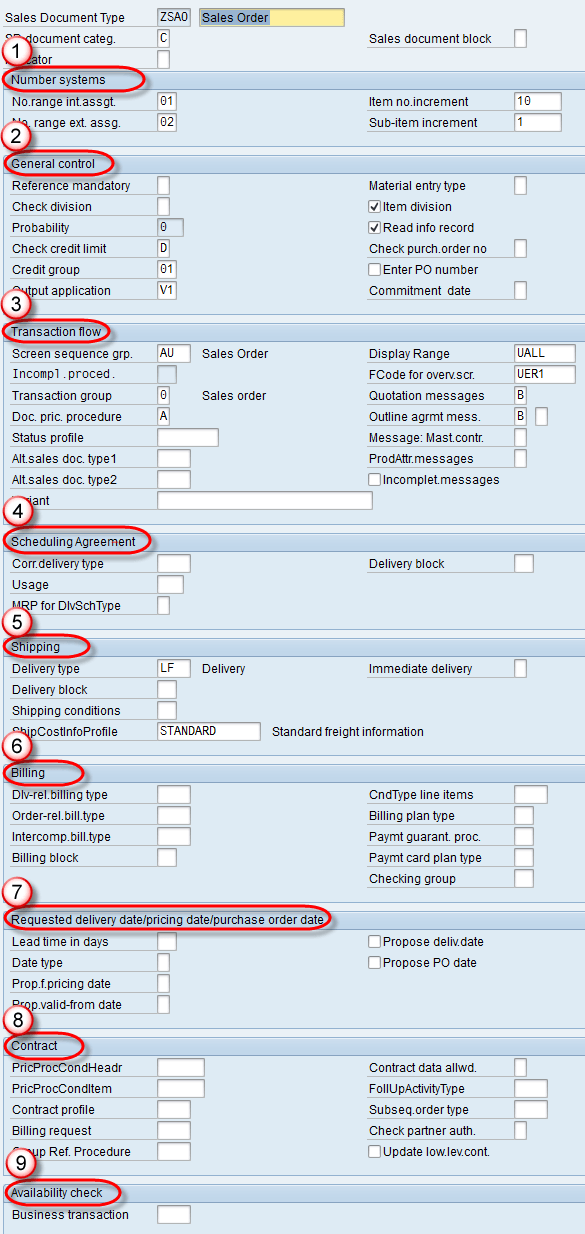 This screen have multiple section as above:
1) Number System
There are two method for define no. range for Sales Document:
Internal Assignment – This assignment works internally and number for sales document generate automatly.
External Assignment – This assignment works externally. e.g. in below picture number start from 02.


2) General Control
Enter value in Check credit limit / Credit group / Output application field from possible value list / check Item Division / Read info record.



3) Transaction Flow
Enter value in screen sequence grp. / transaction group / document pricing procedure.
Enter value in field Display range  / Fcode / quotation msg.  / Outline agreement msg.


4) Scheduling Agreement
5) Shipping
Enter value in delivery type filed  from possible list entry.
Enter ship cost info profile from possible list entry.


6) Billing
7) Requested Delivery Date
8) Contract
9) Availability Check
Create Internal No. Range for sales document type.
IMG: Sales and Distribution > Sales > Sales Documents > Sales Document Header > Define Number Ranges for Sales Documents — transaction VN01