When user is accessing transaction code LM00 and getting an error message "User XXX has no profile definition"
User XXX has no profile definition

Message No. LF192
Solution:
Please follow the below steps to create the new entry in LFRMD to resolve this error.
Step 1 : Go to Transaction code : LFRMD and click the "Change" icon like below

Step 2 : Select the line item "Assignment user and queue",which needs to copied and click the "copy" button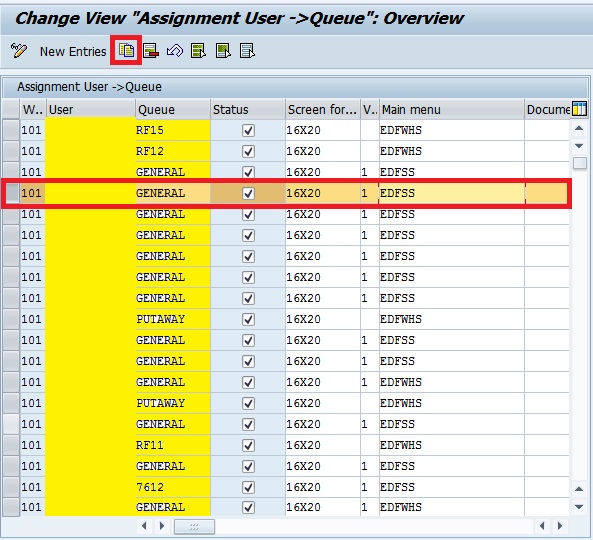 Step 3 : After copied the required entry, remove the copied user and enter the "new user" and then press enter

Step 4 : New entry was created with new user, now SAVE the data.

Data was SAVED in LRFMD

Step 5 : Now check the LM00, user will not get the error.